As innovators in contract, data and compliance solutions we are working hard to re-invent how data-driven tools are built, deployed and used.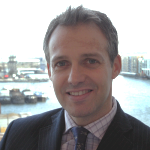 Founder & Chief Executive Officer
James Courtis-Pond
James started as a lawyer with Clifford Chance and Allen & Overy, then GC & Head of Compliance for two global energy companies (Edison Mission and UPC Renewables) operating some of the largest wind, hydro, and bio-fuelled power stations in the world (e.g. Board Director of UK's First Hydro https://www.fhc.co.uk ). As a founder of AnyDATA, environmentalism was in its DNA from the start.
James' vision is to make a positive difference to the world, empowering more efficiency, better compliance, governance, stewarding of environmental resources, social inclusivity and fairness: primarily (but not exclusively) in relation to the "minefield" of global supply chains.
Anticipating growing ESG regulations, AnyDATA's mission was to develop an innovative data/AI Platform ideally suited to myriad of data related issues as "ESG" regulatory frameworks expand. (ESG is a set of criteria/standards that socially conscious investors, customers, employees and public bodies use to screen potential involvements with organisations.)
AnyDATA uses AI, machine learning, automation and technological innovation to create a powerful overlay of an Organisations' multiple internal and external data sources, against their supply chain business, compliance and legal reality.
Think of AnyDATA as your traffic light system for better business decisions. We analyse and track all your supplier data, contracts, questionnaire data and 3rd party API data, leveraging your existing investments, and play it back in smart applications, BI, alerts, and analytics (backward and forward looking)
Our clients benefit from either one off Due Diligence (e.g. M&A) and/or mainly enterprise BAU sustainability / ESG analytics and reporting.
James lived and worked in Europe, Middle East, Asia and North America.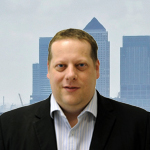 Founder & Chief Information Officer
Steve Hayward
Steves' mission is to design and deliver a superior platform from which AnyData and it's Partners can provide world class Products, Solutions and Services with fully integrated Security, Data Management, Visualisation, Automation, Artificial Intelligence and API's, requiring fewer resources and delivered within unprecedented timescales.
He has 29 years experience as a CTO, Senior Technologist, Product Designer, Systems Architect, Data Scientist and Software Engineer.
He has lead teams designing and building award winning Asset Management, Insurance, Accounting, Auditing, Supplier & Contract Management Solutions for companies including the Fortune Global 500 and Magic Circle Law Firms, as well as the UK Government, NHS and Ministry of Defence.
Prior to AnyDATA, from 2005 to 2013 he was the Systems Architect and CTO for an UK AIM listed data company where he invented, designed and developed all of the companies technology and solutions.