As innovators in contract, data and compliance solutions we are working hard to re-invent how data-driven tools are built, deployed and used.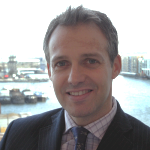 Founder & Chief Executive Officer
James Courtis-Pond
James understands the law, business and technology. He spent 10 years as a lawyer in the City of London advising on corporate and finance transactions and another 10 years living and working globally as Senior Vice President and General Counsel for several international power companies. In this time, James was fascinated by how failing to get the right information to the right people at the right time created significant negative drag on reporting, team management, and departmental and enterprise growth as well as the huge opportunities available from doing it better. 
This idea was the genesis of the first data company he co-founded in 2007 (later listed on AIM) with Steve Hayward, a globally recognised data "genius". In 2013 James and Steve continued to collaborate by founding AnyData Solutions with the mission to create brilliant data driven and intelligent Products, Services, Solutions and Platforms which can be deployed easily and quickly, while still being capable of evolving with the needs of users and business in a ever changing technical, regulatory and business environment. 
Under his leadership AnyData has won awards, added users and customers from around the world, and experienced amazing year on year growth. James is a contracts, compliance, data and business intelligence thought leader and his ideas and opinions are frequently sought out by legal and compliance departments as well as the Legal sector as a whole.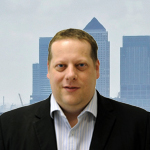 Founder & Chief Information Officer
Steve Hayward
As a Co-Founder and CIO of AnyData, Steves' mission is to design and deliver a superior platform from which AnyData and it's Partners can provide world class Products, Solutions and Services with fully integrated Security, Data Management, Visualisation, Automation, Artificial Intelligence and API's, requiring fewer resources and delivered within unprecedented timescales.
He has over 27 years experience working as a Senior Technologist, CTO and  CIO. He is an experienced Board Director and is also highly skilled in Operations, Product Design, Systems Architecture, Data Science and Software Engineering.
He started his career as a Senior Software Manager and Engineer, designing and building award winning Asset Management, Insurance, Accounting, Auditing, Supplier and Contract Management Solutions for numerous companies including the Fortune Global 500 and Magic Circle Law Firms, as well as the UK Government, NHS and Ministry of Defence.
Between 2005 and 2013 he was the Systems Architect, CTO and Co-Founder for an AIM listed data company where he invented, designed and developed all of the companies technology and solutions.