Benefits of using KwiqVis® BI Dashboards

Build Beautiful Visualisations on Any Data in minutes
A modern BI platform helps business leaders and practitioners to build a business driven by data, improve internal data utilization, and grow external data value.

Simple to use and learn for business and power users

APIs, global filters & public links (e.g Google Search, Experian)

Customisable themes and branding

Or use our Smart Data Management Hub for the data cleansing , enrichment or classification and plug your Power Pi, Qlikview or Tableau on top !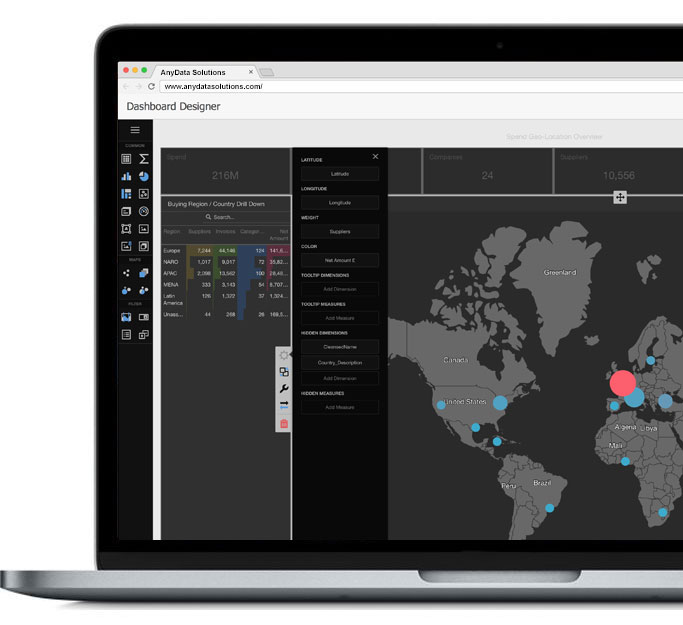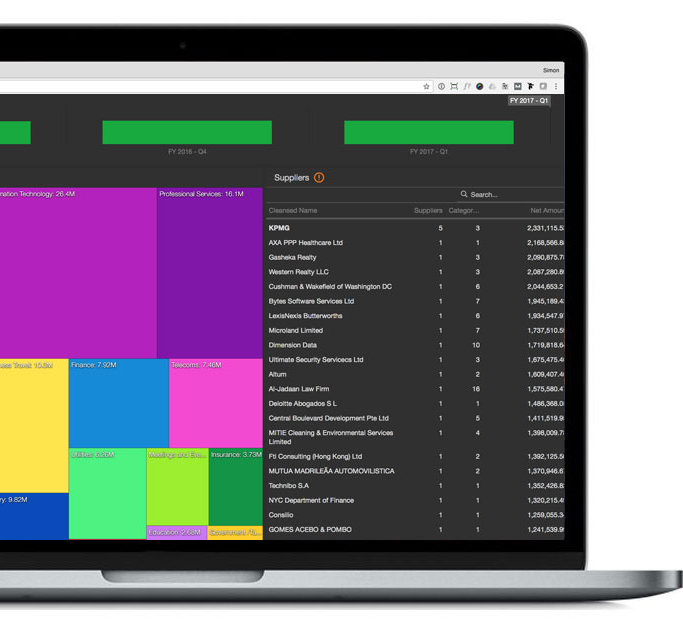 Cleanse & Blend Data from Internal & External Sources
Simple data connection wizards & relationship discovery

Unify data in silos without coding or scripting

Live interactive dashboards from multiple sources
Unleash the value
Drive, inspire and share rapid decisions across your organisation

Embed analytics into your software, app or website 

Ironclad Secure Access from Anywhere, 24/7 from Any Device



KWIQVIS

The foundation of all AnyData's integrated Products, Solutions and Services, including AnyData GDPR / Compliance Solution  is the uniquely powerful KWIQVIS Platform.
The end result for Inmarsat was improved data and supplier participation beyond our initial expectations and all at an affordable cost.
Gary Salterpicco, MCIPS MICRS
- Procurement Governance and Compliance Lead, Inmarsat Global
AnyData's CM has empowered savings, accurate timely reporting, increased compliance and reduced risk.
Ilenia Barda
- Global Procurement Manager, Clyde & Co LLP
KwiqVis self service analytics is very easy to use, and ideal for fast implementation from a developer's standpoint. Being self service, its perfect for any small to medium businesses.
Ankush Singh
- Blueocean Market intelligence
Astounding stuff! From raw data file to dashboard in the browser in what seemed like seconds….
Daniel Muckett
- Data Analyst
I've seen most solutions out there and this is definitely the best!
Andrew Swift
- Head of Procurement, Affinion International
This is a fantastic CM Solution, I've done a lot of different things in spreadsheets, but nothing with this level of ease.
Rob Dunkley
- Project Manager, NetworkRail
The flexibility AnyData's CM solution offers to manipulate data is highly recommended.
Jonathan Fletcher
- Head of Procurement & Property, Eurostar